Larry Galloway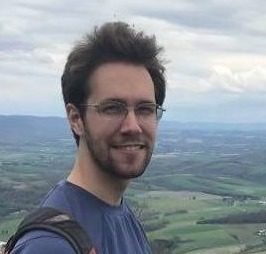 I graduated with a Ph.D. from the University of Pennsylvania in the Mechanical Engineering and Applied Mechanics in 2022. My advisors were Paulo Arratia and Doug Jerolmack. In my research, I studied how the microstructure of disordered materials determine rheological response. I earned my B.S. in Mechanical Engineering from Lafayette College. Prior to joining the Complex Fluids lab, I thru hiked the Appalachian Trail from Maine to Georgia and coordinated efforts between design, engineering, and manufacturing as an interior launch lead for Fiat-Chrysler Automobiles.
Projects
Mechanics of mud- an interdisciplinary team takes on the challenge of understanding the unpredictable mechanics of a ubiquitous, but mysterious material: mud.
Rearrangements and softness in disordered solids- detecting underlying, general relations within experimental data that reveal how plasticity emerges from constituent interactions in non-crystalline materials. IRG1 (2017-2023) of UPenn's Materials Research Science and Engineering Center.
Awards
Publications
'Relationships among structure, memory, and flow in sheared disordered materials', Nature Physics, 2021

'Crystalline shielding mitigates structural rearrangement and localizes memory in jammed systems under oscillatory shear', Science Advances, 2021

'Scaling of relaxation and excess entropy in plastically deformed amorphous solids', PNAS, 2020

'Quantification of plasticity via particle dynamics above and below yield in a 2d jammed suspension', Soft matter, 2020